Oh man! What is this? Could Sean have been actually telling the truth about this rabbit-squirrel? I guess we're going to find out soon!
Anyways like I said on Friday, today I will be posting some storyboards from when I had planned to do this first chapter of Mush-A-Mush as an animated short.
These six pages of storyboards actually cover the first six pages of the comic. They're not exactly the same as the comic and I don't think they're as good as the comic has been turning out but I still think they're interesting. It was fun trying to improve my storyboarding skills. Hopefully I'll get another chance in the future to do so!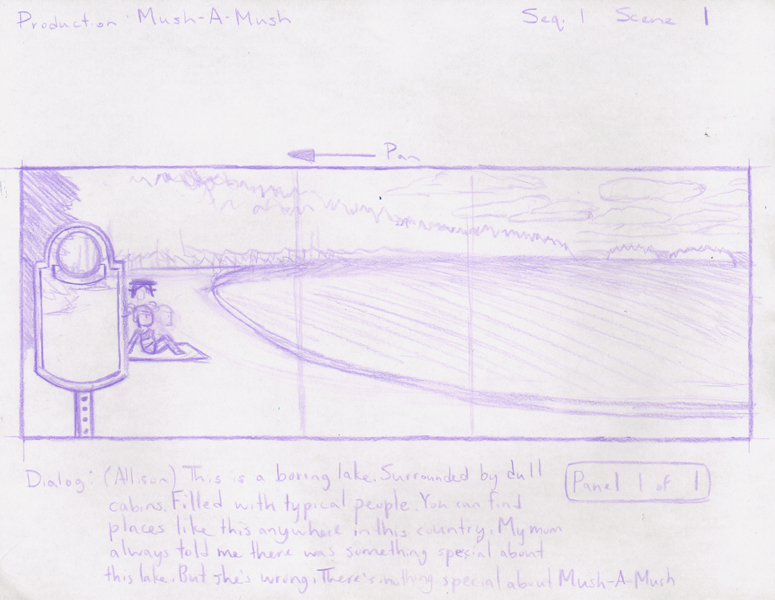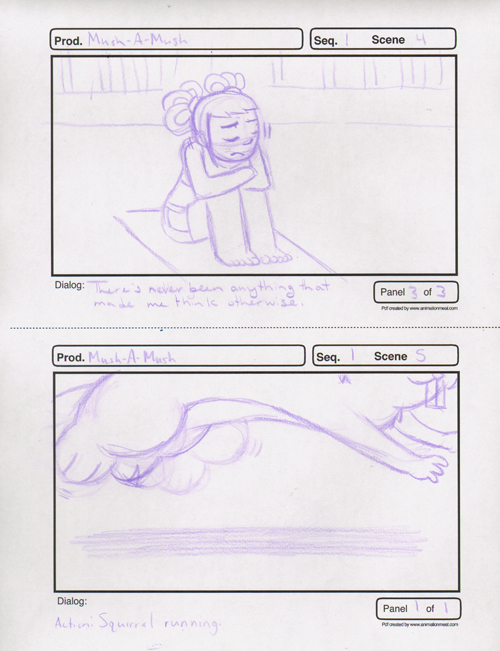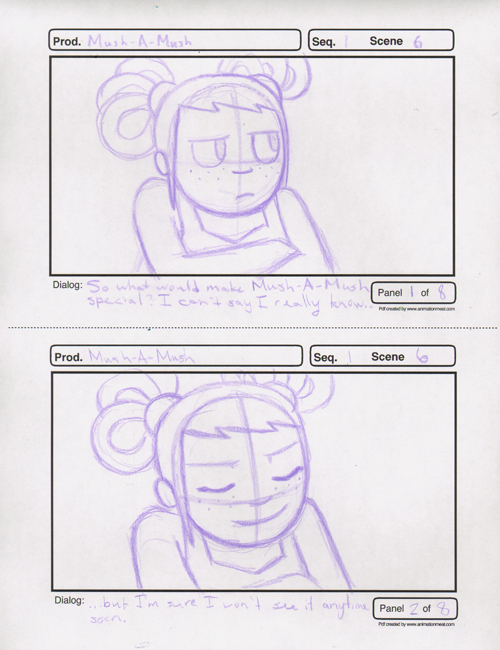 I hope you enjoy these! I plan on posting more in future blog post! Hopefully I'll have them all posted by the time I finish this first chapter!
Anyways enjoy the comic and I'll see you guys on Thursday!