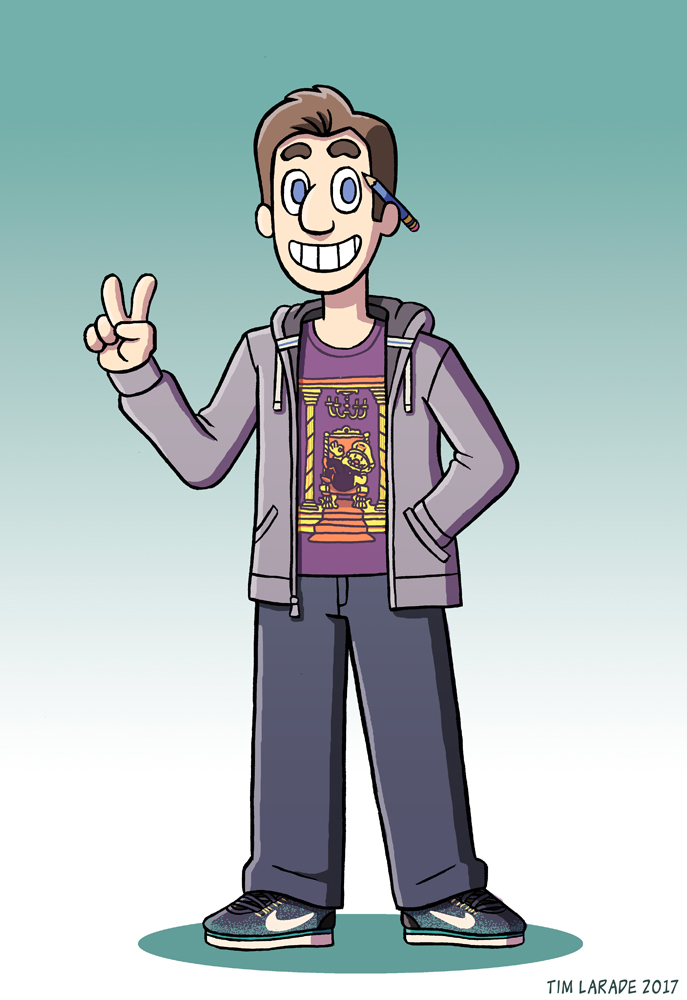 About the Comic: 
Mush-A-Mush is about two teenagers, Allison and Sean, who, through an unusual set of circumstances, start investigating mysteries where they live: Lake Mush-A-Mush.
Is Mush-A-Mush really full of weird creatures and other supernatural phenomenon? Or is it just Sean's overactive imagination? They'll find out soon enough!
You can learn more about the characters so far on the Cast page.
About the Author:
Tim Larade (pictured left) actually grew up in a Christmas tree lot by a lake called Lake Mush-A-Mush. As far as he knows there's no supernatural happenings there but he could be wrong!
He took an animation course at the NSCC in Truro and now works as an animation supervisor at Titmouse Vancouver.
From 2005-2011 he worked on his first webcomic called One of those days! He learned a lot from that experience (including how to properly write and draw a comic) and is looking forward to making Mush-A-Mush a much better comic from it! He hopes you all enjoy what he's has cooking with Mush-A-Mush and future projects!